Whether it be keeping up with the newest music videos, My Drunk Kitchen, or falling into that dark dark corner (i.e. this) after hours, YouTube is my go-to when it comes to passing the time. This past weekend marked the first annual YouTube Music Awards, which gave 200,000 viewers and myself a night of live unscriptedness as winners were selected by users such as myself who subscribe and share across social media. Not only were there live performances from artists such as Tyler, The Creator and Lady Gaga, the awards were presented in the most beautifully ridiculous, very Youtube ways. Then again, this is only expected when you have acclaimed music video collaborator and Jackass co-creator Spike Jonze as your director with the hilarious Reggie Watts and the adorably awkward Jason Schwartzman as your hosts. A particularly memorable presentation included Watts and Schwartzman presenting two infants to Macklemore & Ryan Lewis for "breakthrough video", an award measured by subscriber growth–get it?
The biggest shocker of the night however, was the winner(s) of the hyped up Video Of The Year award. Measured by fan engagement and video sharing, the award matched up Miley Cyrus, Justin Bieber, Lady Gaga, One Direction, Demi Lovato, Selena Gomez, PSY, Macklemore & Ryan Lewis, Epic Rap Battles Of History (oh, YouTube), and the lesser-known Korean superstars So Nyeo Shi Dae (SNSD) or as we know them, Girls' Generation. Opposite of everyone's predictions, the fierce Asian girl group took home the gold, powering through the glass ceiling of American pop music royalty and beyond while shocking the audience.
Not only did the winning "I Got A Boy" video had almost triple the views of the others, but the American music landscape is no stranger to K-Pop. As the first Korean group to appear on the Late Show with David Letterman and Live With Regis And Kelly, Girls' Generation hit the scene in early 2012 after becoming a viral US sensation with teen dance pop hit, "The Boys." While the group started off  in 2009 with eleven adorably petite South Koreans in matching candy-colored ensembles (see their early hit "Gee"), the group has solidified to nine seriously fab 2o-somethings with notoriously fierce dance moves and over-the-top fashion reminiscent of our beloved era of label-manufactured pop bands and catchy dance hits. We got a taste of this when PSY's extremely viral "Gangnam Style" exploded on the interwebs, but to this day–I am still shocked that Girls' Gen is only becoming universally-recognized when they (and so many other groups) are so awesomely over the top.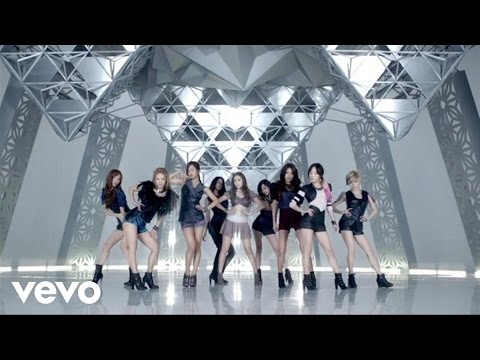 What in the world is DIY when you can have a giant all-white-everything set decked out with outrageous lights and installations galore a la Beyonce/videos from the early-2000s? Honestly, if you can watch this video in its entirety without not wanting to be one of these girls, I applaud your opinion but you're lying. These girls are pop royalty and everything in between. Also, this song is probably going to be stuck in your head for the next week so good luck 2 u.
Another K-Pop sensation are the ladies of 2NE1. My roommate showed me this after a few (several) drinks on a Friday night, and my lord was I addicted. On a slightly different wavelength from Girls' Generation, not only are these girls drop-dead gorgeous, they're essentially a hybrid of Beyonce and a touch of M.I.A./Iggy Azalea in their outrageously rad video for "I Am The Best".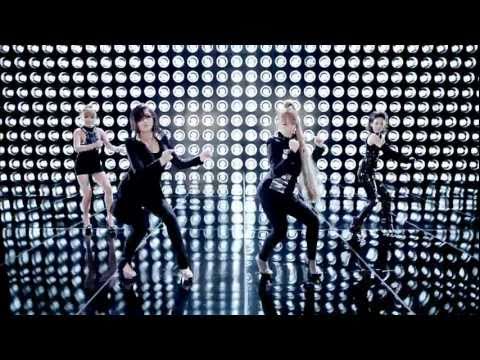 When it comes to their look, these girls get it. Backed by A$AP Rocky himself, these ladies are the street queens of Southeast Asia and have absolutely no fear rocking daring fashion pieces and balling hard with studded Louboutins. While we thought that Iggy was daring in her chainmail bikini, 2NE1 rocked that ish hard–and in mid-2011.
But let us switch gears for a moment. Although PSY may have been the gateway for Korean pop music's popularity in the States, there is so much more to the male artists that dominate the Korean music scene. Specifically rappers. Yes–rappers.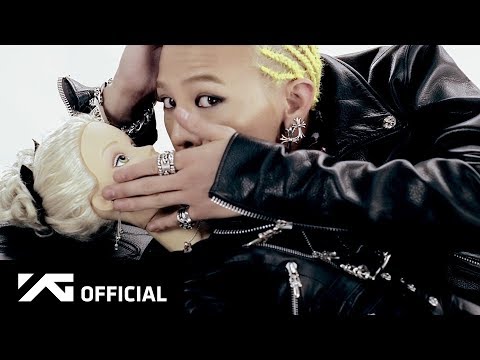 Why yes, that is a tiger on a leash and blonde dreads. Korea is surprisingly keen on urban style and street culture and that is seriously evident in G-Dragon's video. G-Dragon, one half of the rappers that make up (another hugely successful Korean pop group) Big Bang, went solo a couple years back and is one of the biggest ballers in Korean hip-hop. While confusing at first, G-Dragon's "One Of A Kind" is comparable to 2Chainz's "I'm Different" as Korea's take on the jam.
That being said, there is so much more to K-Pop besides the Video Of The Year winners we saw on Sunday. Korean pop music has been my guilty pleasure of mine for years, and that's not just my soft spot for Korean BBQ talking. I'm a pop music connoisseur, so it's no surprise that I would get sucked into the overproduced and overaccessorized pop queens (and kings) that dominate the world of K-Pop when my entire childhood was soundtracked by the likes of 'N Sync, Backstreet Boys, Spice Girls, etc. Pop music is a genre more worldly than we expect, with K-Pop being only a sliver of the ever-evolving musical pie.