Lily Allen has actually made history and secured her place in my heart as Goddess of the Universe. I'm guna go ahead and claim that she has released the most unapologetic, powerful, honest, and awesome feminist ballad from a major pop star EVER. I dare you to prove me wrong.
After a hiatus from the industry, she seemingly out of nowhere released "Hard Out Here" last week and it's ah-mazing. She's actually my hero for this…I mean, heroine.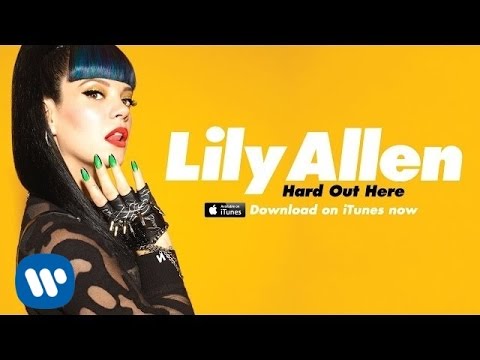 Miss Allen is precisely what we need; she's the perfect anti-female pop star, the perfect antidote to what we've been getting lately. This song is a full-on attack of everything wrong in the pop industry: over-sexualization, body shaming, subordination and objectification of women, the overall vapid, trashy nature of it all, the list goes on. No one is safe from Allen's wrath, from Lady Gaga to Robin Thicke to "The Man".  Her satirically twerking back up dancers are a pretty obvious shot at Miley Cyrus.
It's harsh and prophetic but manages to retain a sense of humor and fun all wrapped up in an uber catchy pop song. WUT? HOW? Amazing.
And did I mention she says the word "bitch" 238749873 times? (not an accurate count, I just hit my keyboard) This video is definitive proof that feminism has reclaimed the word bitch and given it back to us ladies as a term of empowerment. So go burn some bras or save your lingerie and celebrate Allen's spirit with these bitchin' picks!