Last night I saw 12 Years a Slave with my boyfriend. Not exactly the greatest date movie, but we're long past the point of needing gooey comedy to fill the gaps of a romantic evening. Not that we've ever been experts at sentimental planning. For our first date he took me to see The Artist, a silent film amounting to the rough one hundred minutes the two of us spent in the throws of a heavy crush, praying to the cinematic gods that our phones were on vibrate. I remember it vividly, which I guess makes our planning sentimental after all.
I wouldn't recommend 12 Years a Slave for fairy-tale enthusiasts. Or really, for anyone wanting the silver-screen boost we look to film to give. Movies are so often an escape for the audience, a way to leave one reality for the flawlessness of another. Much obliged, this film is flawless, but not at all serene.
12 Years a Slave is adapted from the pages of Solomon Northup's 1853 memoir. In his narrative, Northup accounts the life of a free black man living in Pre-Civil War New York as he is kidnapped, sold into slavery and forced to suffer extreme cruelty for over a decade. Northup's tale is harrowing to watch, as viewers are made to feel uncomfortable, angered and horrified at the adaptation of such terrifying reality. Leave it to Turner Prize recipient Steve Mqueen (Hunger, Shame)  to depict Northup's tale almost too vividly, yet in a way entirely just for a man who received so little.
The cast is brilliant, chock full of familiar faces and and one remarkable newcomer: Chiwetel Ejiofor as Solomon Northup, Brad Pitt as trustworthy carpenter, even Benedict Cumberbatch performs as plantation-driving William Ford. Michael Fassbender, a common player in Mqueen films, impresses to audiences the film's cruelest role in his glaring portrayal Edwin Epps, the detestable plantation owner from which Northup derives much suffering. Kenyan actress Lupita Nyong'o makes an extraordinary debut as Patsy, a role she plays with complete truthfulness that may just win her the Oscar she deserves.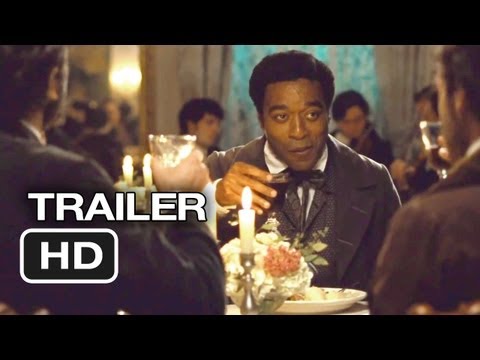 This film makes no apologies, an honorable trait of Mqueen's work, as the director maintains slavery's true ugliness to contrast the glossiness of American history. You must brace yourself yourself for this film. 12 Years a Slave doesn't look away from the reality of our past. By taking a seat in the theatre, we are all truly confronted.