I have always been a fan, but after her performance at Boston Calling last month, I am now a full time worshipper at the Church of Solange Knowles (I might put that on my resume). She's not only an extremely talented vocalist, but stylistically, she's really versatile. Her fashion sense has evolved tremendously over the last couple of years. She went from cute and casual to full fledged mismatched print wearing, couture loving, Afro-sporting queen in a nanosecond.
Now let me premise this statement by saying I have the musical attention span of a goldfish, so when I say I've been rocking with these two songs for the last couple of months, you'll have a bit of context. Solange just released the music video for 'Lovers in the Parking Lot' a couple of days ago, and 'Losing You' is a bit of a throwback, but the videos are giving me life! Not only are both songs super catchy, but the visuals are essentially a sartorial dream.
'Lovers in the Parking Lot' has this sexy soul vibe to it. The video is studded with metallics (which are so in right now), and a bit of streetwear influence as well. The top is a LATHC sweatshirt that has a metallic look, with a front Egyptian graphic and contrast black sleeves. Or you could try the alternative, also from LATHC, that features black sleeves, but an allover Venus head print. The leggings have this really cute allover cross print, so they're strong enough to stand up to the sweatshirt, without detracting from it.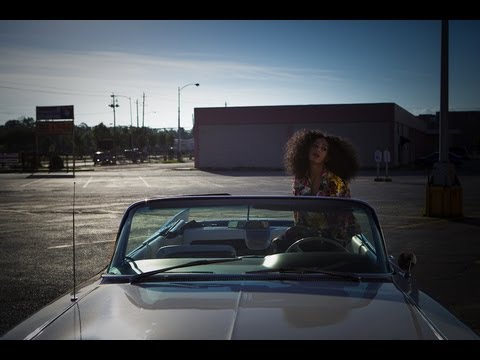 FIRST LOOK
Bottom Sweatshirt http://www.karmaloop.com/product/The-Venus-Head-Sweatshirt-in-Black/396184
Top Sweatshirt http://www.karmaloop.com/product/The-Egyptian-God-Sweatshirt-in-Black/396177
Leggings http://www.karmaloop.com/product/Crusader-Leggings/404023
'Losing You' has a completely different feel. It's got a light catchy beat with somber lyrics, so the contrast is really genius. The video features a lot of tailored suits with clashing print blouses underneath (don't worry, it'll look just as good on you). A black and white striped blazer and pant, both from One Teaspoon, are the perfect pairing with this floral buttondown from Staple.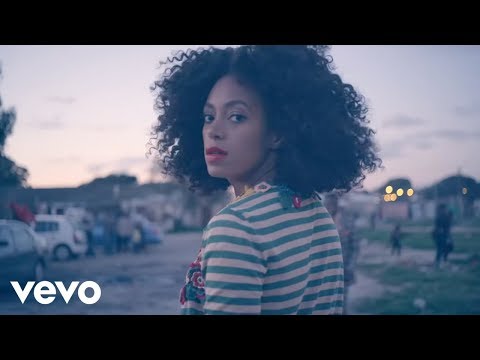 SECOND LOOK
Pant http://www.karmaloop.com/product/The-Babylon-Jagger-Pant/372894
Blazer http://www.karmaloop.com/product/The-Babylon-Blazer/372902
Shirt http://www.karmaloop.com/product/The-Yaraka-Buttondown-Shirt-in-Navy/373874
Knowing what you know now about Solange and what an absolute goddess she is, go forth and worship.