Seemingly since birth, musical artist Tinashe knew where her life's path would take her. From earning the title of 'working actor' as a young child, to joining an all-girls singing group at 14, this young starlet has had her career planned out to a T.  It's almost as if being in the spotlight came second nature to the young performer, as she recalls spending countless years classically training in ballet and jazz dancing, and traveling the world on tour. We catch up with Tinashe to find out more about her strives towards success and her recent transition into a solo artist.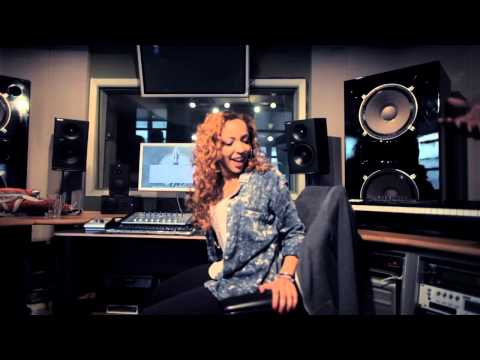 Who are you and what is your art?
I am Tinashe, and I am a singer, songwriter, dancer, actress, and performer.
Tell me a little bit about your career path, and what lead you into the realm of music.
I started out acting when I was younger. At age 14 I joined a girl group called "the Stunners" and we were together for four years. After we disbanded, I began my solo career. I created my two mix tapes, "In Case We Die" and "Reverie" in my room, and put them online for my fans to download. I signed to RCA in August, and have since been working on my debut album.
What made you realize that this was something you wanted to pursue?
I've known I wanted to pursue music for as long as I can remember. 
How would you describe your sound?
I describe my sound as rhythmic pop– or pop music with both hip-hop, and alternative influences. 
What inspires you when writing music?
Love, the feeling that I need to "prove myself" and rainy days
Is there one particular song you've written that holds a lot of meaning to you?
"Who am I working For?"
Is there an idea or feeling you want to get across when writing a song?
Each song is different– but mostly I want my music to be inspirational and positive. 
Can you tell me a little bit about the former girl group you were in, The Stunners?
We were signed to two major labels, had a couple of singles on radio, and got to tour with Justin Bieber, which was fun. It was a good learning experience for me.
Are there any things you think are harder to do as a solo artist as opposed to being in a group?
It is harder to be a solo artist because you are single-handedly responsible for your own career. In a group, there is far less pressure, as you are "all in it together." In other respects, however, it is easier to be by yourself because you have complete creative control. I like to be able to make music now that is meaningful to me.
What has been the biggest struggle you've come across when you first broke into the music scene?
The biggest struggle I faced as an upcoming artist, still to this day, is feeling like I have to prove myself. Even after landing a major record deal, there are still people who doubt me, or underestimate me. I plan to prove everyone wrong.
Tell me a little bit about your dancing career – when did you start and how do you incorporate this talent into your singing career?
I've been dancing for about 15-16 years. I started taking classes regularly at age four. I am classically trained in ballet, tap, and jazz. Dance was always a huge love of mine, I believe because it is so closely associated with music. I try to incorporate dance into my music videos and my live shows as much as possible. 
How does your music affect your personal style?
My music is apart of my personal style. I see my art as an all-encompassing presentation, from what I look like to how the music makes you feel. 
What's something interesting most people don't know about you?
I am a black belt in karate. 
What's an assumption about you that you'd like to kill?
That I'm stuck-up.
What's some advice you'd give to someone wanting to break into the music industry?
My biggest advice I can give anyone is to NEVER GIVE UP. The music business is hard, and it can definitely take a toll on your self-confidence. You have to be determined to be successful, and if you are, you will find a way.
If you weren't singing, what else would you be doing?
Eating french fries.