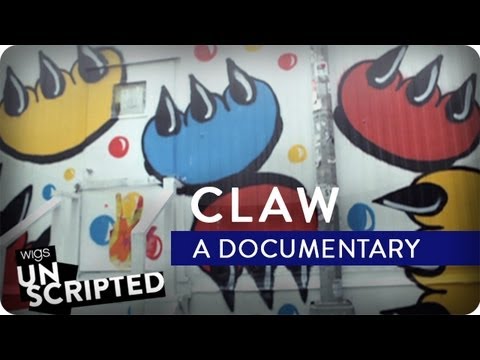 Claw's story is no urban legend — it's the real deal. We've looked up to and respected this graffiti writer turned apparel mogul since day one, so when WIGS posted its short film on Claw Money we took notice. The premise behind WIGS is also of interest — with filmmakers Jon Avnet and Rodrigo Garcia at its helm, the innovative digital channel produces original series and short films focused on inspiring female characters both real and fictional (ladies who are always a little bit naughty with an edge!). Which brings us back to Claw…
Having plastered her tag on the streets of NYC incognito long enough to gain notoriety, Claw took the questionable but inevitable leap to the more commercial side of graffiti and it served her well. Claw says,
The claw became the logo from the street to the clothes. Since this translates to such a powerful image and people were so attracted to it, it was natural for me to put my logo out into the world and then for me to step forward and say, "I'm the person behind this. I'm Claw."
Watch the short documentary for a peek into her interesting world and let us know what you think!