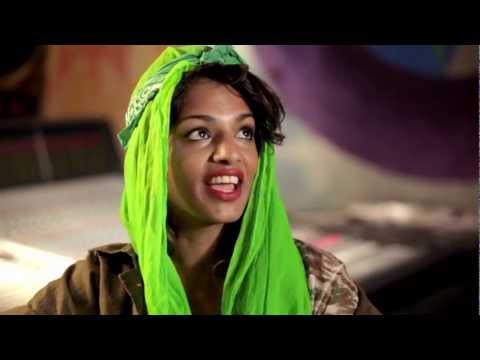 Beck's is a brewery known for its support of visual art by constantly collaborating with emerging artists from all over the world. In the past, the brand has featured work by renowned artists like Andy Warhol, Yoko Ono, Damien Hirst, and Jeff Koons. Per the usual tradition, this summer Beck's is releasing labels designed by six different artists, including M.I.A. — and we are smitten! Starting now and ending this July, you can find these limited edition bottles at a store near you.
Artists include:
M.I.A. – London
Geoff McFetridge – Los Angeles
Aerosyn-Lex – New York
Bert Rodriguez – Los Angeles
Freegums – Miami
Willy Chyr – Chicago
Brand manager Chris Curtis explains, "We are always looking to support artists who are doing really interesting and groundbreaking work. The stuff that may go unnoticed at first, but can't be ignored. These artists are shaping our culture and we are excited to share their creative ideas with Beck's drinkers around the country." Not only is it exciting to see a company support the arts in such a huge way, but the labels are aesthetically pleasing and visually spice beer drinking up a bit. I, for one, will most definitely be on the look out for these bottles this summer!
– Mary Rachel Kostreva