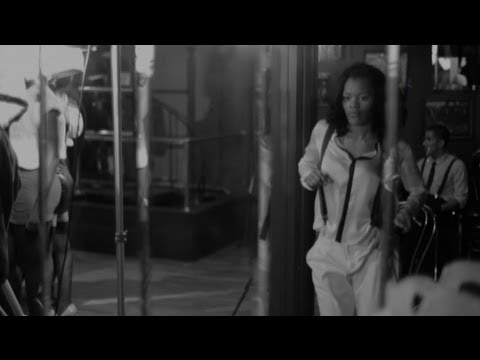 Teyana Taylor is making herself known in the world of hip-hop. The Harlem native is rapping about her love for the bad boys in her latest track, aptly titled "Bad Boys," featuring Honey Cocaine and B. Mack and produced by DJ Mustard, who is responsible for Tyga's "Rack City."
After years of being plagued by label politics the young singer, rapper, and actress is putting out her dope grooves as a free agent, hoping to satisfy her fans. In the meantime, she has also appeared on Kanye West's album My Beautiful Dark Twisted Fantasy and toured with Game.
So far this year, she dropped her new soulful single "Make Your Move" featuring Wale. Live instrumentation and Michael Jackson sampling give the R&B track an edge. Her second single, "DUI" drops today,Valentine's Day. It's all ahead of her upcoming free EP, The Misunderstanding of Teyana Taylor (available online February 29).
KarmaloopTV recently sat down with Miss Taylor to talk about her new record with Wale, her record label situation, and haters on Twitter. Check the clip above.
- Sydney Lindberg