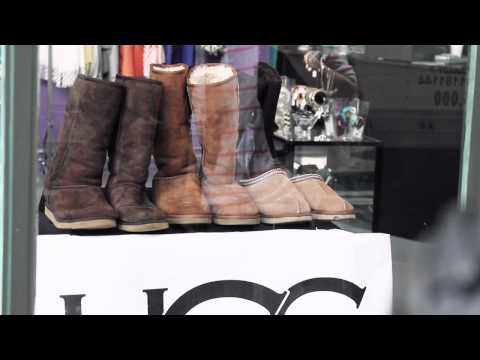 Have you seen this hilarious spoof on preventing the widespread use of sartorially offensive footwear? Be 'one less' girl with elephant feet syndrome this winter – get the Ugg vaccine, formally known as Uggcitricin (thanks for the tip Refinery29!), with these Karmaloop-approved boots to sport in foul weather…
Clockwise from top left:
The Serena Wool Lined Boot by Dr. Martens will complete a polished grunge look with its sturdy construction and wool sherpa lining to keep your toes toasty. These babies come highly recommended by our staff! Word on the street is they are totally weatherproof!
The Hello Boot in Olive from *Sole Boutique prove that you can be prepped for the slush while still flaunting a heel.
The Pia Boot by Sam Edelman is a stunning pirate-inspired design, guaranteed to warm those calves during long walks in the cold.
The Kacy Boot by Luxury Rebels Footwear is for you flashy types that don't want to scrimp on luxury when the mercury heads south.